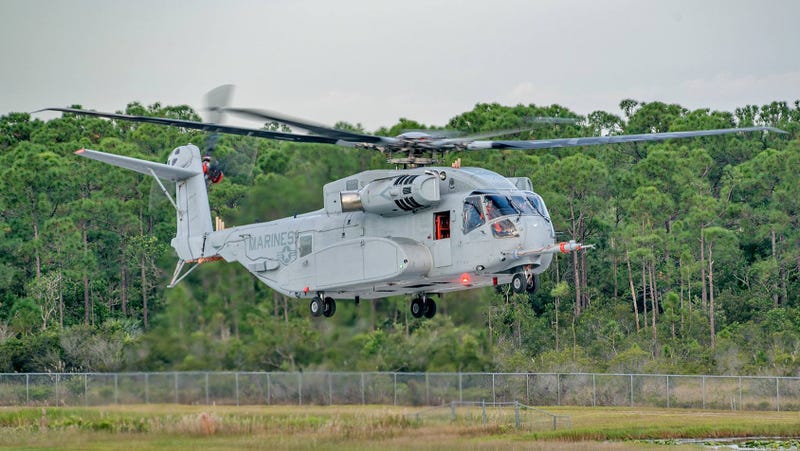 Sikorsky's CH-53K King Stallion took its first flight today. The historical milestone occurred at the company's West Palm Beach flight test center and lasted 55 minutes without any major issues.

The huge, triple-turbine engine, 22,500hp chopper's first flight has been delayed since 2014 due to technical issues, mainly with the helicopter's main gearbox. These have since been solved with the Marine Corps eagerly awaited their new helicopter's test flight phase.
The CH-53K is set to replace the USMC's aging CH-53E Super Stallion fleet of heavy helicopter transports, offering significant improvements across its predecessor's entire performance envelope. You can read all about the King Stallion program here.