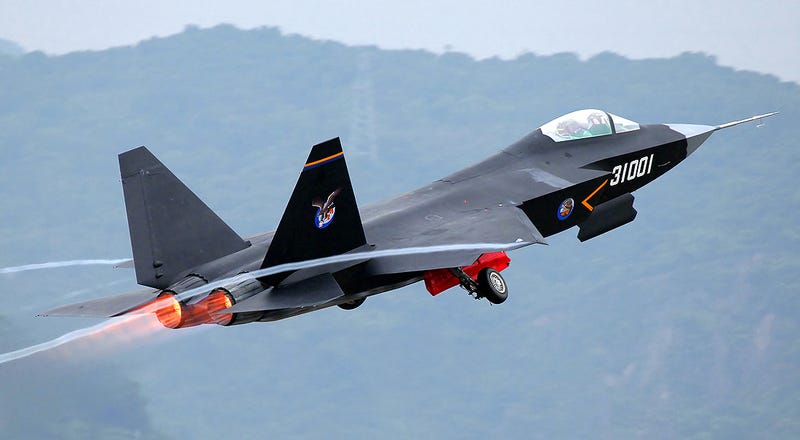 China's tenth annual International Aviation & Aerospace Exhibition in Zhahai kicked off this weekend and what an incredible display of China's growing air combat capability it was. Acclaimed aviation photographer and journalist Ivan Voukadinov was there to capture all the action, and here are some of the highlights:
The Shenyang J-31, China's F-35-ish stealthy medium weight fighter was certainly the star of the show, making its first public debut at Zhuhai '14. It is rumored that a verison of this jet will end up flying from China's aircraft carriers and another will be available for export. Unlike the F-35 Joint Strike Fighter, the J-31's design was not hampered by a short-takeoff and vertical landing (STOVL) requirement.
Russia's most advanced single pilot multi-role Su-27 Flanker fighter derivative, the Su-35 Terminator, took part in the display. China is said to be on the verge of executing a deal with Russia that would result in an initial batch of 24 SU-35s delivered to the the PLAAF.
Many believe by purchasing the Su-35 it will allow China to eventually clone the jet's advanced avionics and sub-systems for use in their burgeoning stealth J-20 and J-31 programs. Technologies gained from the purchase could also be retrofitted into their wide array of Flanker derivatives already in service with the communist nation.
China's indigenously developed strategic air-lifter, the Y-20, which can be loosely described as a C-17 clone, was another star of the show: