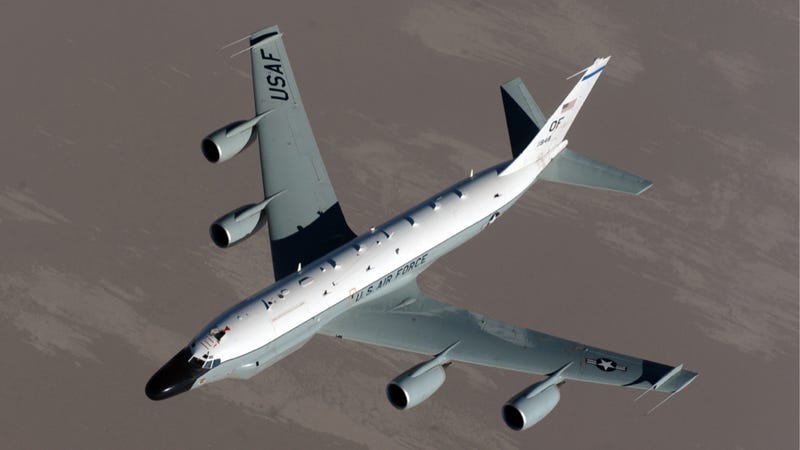 An American spy plane, listening out for signals intelligence high above international waters in the Baltic Sea, was forced to hightail it to Sweden to avoid intercept by Russian fighter jets, according to the New York Times. This sort of thing has happened before, but this incident is definitely weird.
The American plane, an RC-135 primarily designed to monitor communications and/or radar signals, made it to Swedish airspace over Gotland Island before air traffic controllers "informed the aircraft of the mistake," the Times report said. The US military European Command added that the plane headed for Sweden "incorrectly."
Sweden is a strong US ally, but not a member of NATO, so what can only be described as mild disappointment is probably the worst of the diplomatic fallout from the Swedes. Plus, they probably remember all too well the Whiskey on the Rocks incident, and other similar incursions, which should factor into any potential repercussions.
But Sweden's level of response isn't really the weird part here, as that all looks to be standard operating procedure. The weird part is why the plane ran for Sweden in the first place.
This isn't the first time an American RC-135 has faced harassment from Russian fighters, and in the most recent incident preceding this one, a Russian Su-27 'Flanker' came within 100 feet of the RC-135, a fairly dangerous maneuver. In that case, the American plane plowed on with its mission.