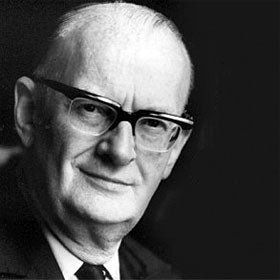 The fantastic and haunting short story "Superiority," written by the science fiction visionary Arthur C. Clarke in 1951, warns us about the opportunity cost of getting into a cycle of developing ever more complex and costly weaponry while sacrificing more numerous and proven systems in the process. It is an essay on numerical advantage, over-optimistic design goals, wanting to believe manufacturer excuses and the internal threat posed relying solely on exceedingly complex systems.
I first read this story in high school back in the late 1990s, and I remember my teacher saying it was mandatory reading at some of the best engineering colleges in the world. I had since forgotten about it until I was reminded of its existence a few years back from an Aviationintel reader. In retrospect I have a feeling that it may have influenced my thought processes more than I like to admit in regards to my writing.
The harsh reality is that this story could have been written today as a metaphor for the F-35 Joint Strike Fighter Program. This is especially true in regards to all of the affordable and proven systems that we are almost blindly sacrificing for it, and to some extent, for America's dependency on fragile infrastructure such as advanced datalinks and satellite networks. Even the F-35's never ending software delays and troublesome and potentially vulnerable Automated Logistics and Information System (ALIS) are eerily foreshadowed.