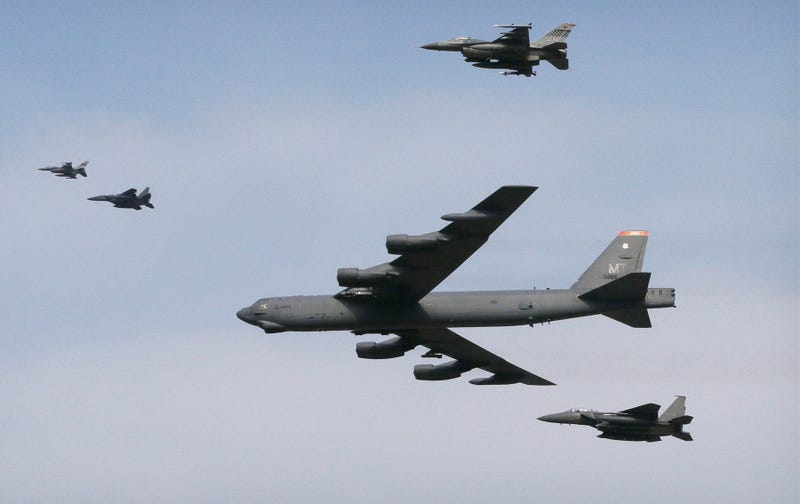 Tensions are cranking up on the Korean Peninsula after North Korea executed its fourth nuclear test last week. Now the U.S. has made a clear show of deterrence by dispatching a B-52H bomber for drills over South Korea, culminating in a low-level flyby of Osan Air Base while surrounded by a a phalanx of fighters.
Video of the low-level flyby of Osan Air Base, located about 30 miles south of Seoul:
The B-52H, which is currently forward deployed from Minot AFB in North Dakota to Andersen AFB in Guam as part of a standing bomber rotation to the Pacific outpost, flew alongside USAF F-16CMs and RoKAF F-15K SLAM Eagles during the high-profile mission.