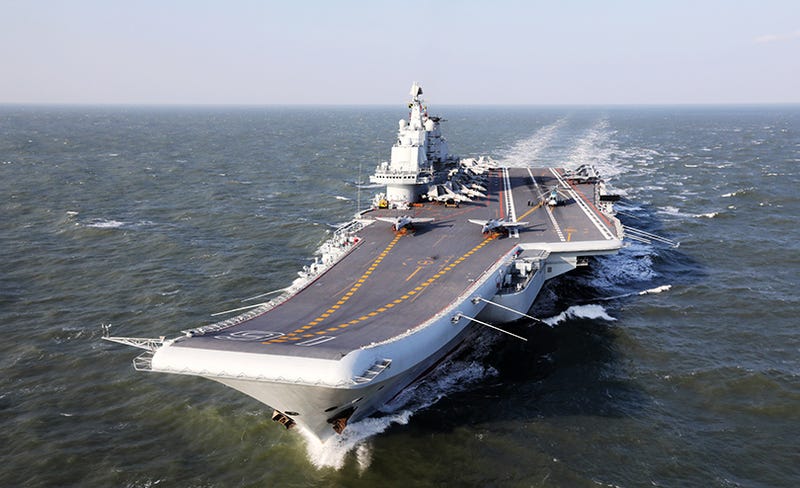 The Chinese government has reportedly sent its only aircraft carrier through the Taiwan Strait, the body of water that separates mainland China from the nation of Taiwan. While no missiles have been launched yet, Taiwan launched fighter jets and maritime patrol aircraft in response.
As you may know, Taiwan has been governed separately from China since 1949 but is still considered to be part of the country by the Chinese government in Beijing. The U.S. has traditionally recognized as Beijing as the capital of all of China, including Taiwan, a strategy referred to as the "One China Policy."

Taiwan's current president Tsai Ing-wen leads a political party in favor of formal independence from China. That's why U.S. President-elect Donald Trump's unprecedented telephone conversation with her ruffled feathers last month, and the reason a Chinese aircraft carrier sailing between China and Taiwan is being interpreted as saber-rattling.