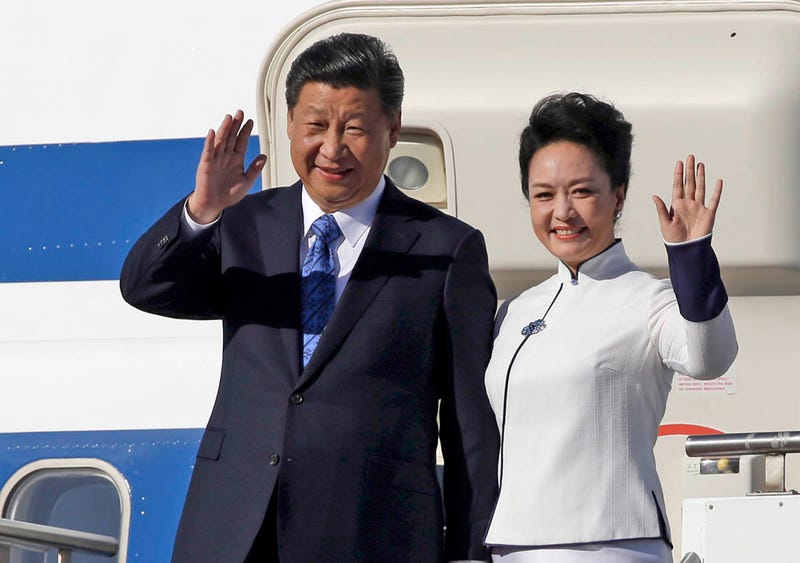 As President Xi Jinping arrives in the U.S. to court American tech titans in Washington State and readies for an official State Dinner at the White House, reports of a Chinese JH-7 fighter executing a dangerous intercept on an American RC-135 electronic surveillance aircraft last week over the Yellow Sea have surfaced.
The event happened on September 15th as an RC-135 was operating approximately eighty miles to east of the Shandong Peninsula. JH-7 fighters intercepted the jet and one performed a aggressive maneuver directly in front of it. The Pentagon has not gone into detail of exactly what the jet did, but stressed that the maneuver was perceived as "unsafe."
Senator John McCain played up the incident while the Pentagon seemed to be playing down:
"Yet another dangerous Chinese intercept of a U.S. aircraft last week shows that China feels emboldened to continue its pattern of aggressive behavior in the Asia-Pacific region."
Just a year ago, another aggressive Chinese intercept left a Navy P-8 Poseidon crew in worrying for their lives.
Meanwhile, in the South China Sea, it appears that one of China's larger reclaimed island outpost's runway is finished, with other island building projects in the region also nearing conclusion.