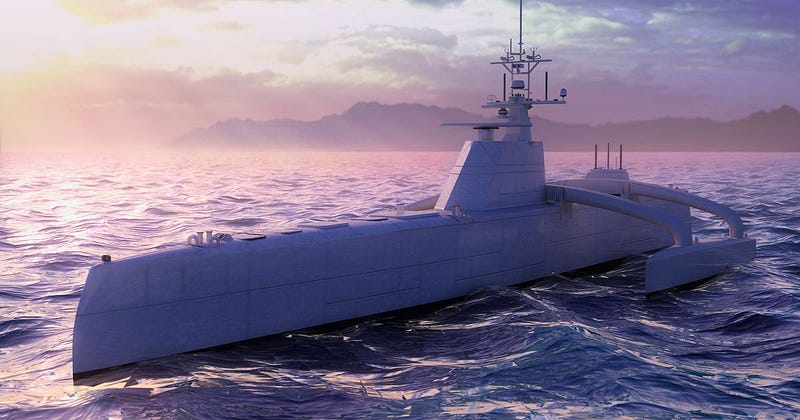 In 2010, DARPA announced that it wanted to create a surface dwelling unmanned sub hunter stalker, otherwise known as the Anti-Submarine Warfare Continuous Trail Unmanned Vessel, or ACTUV for short. Fast forward five years and the prototype is about to set sail. What comes next could be a revolution in naval warfare.
Big Problems With Little Submarines:
There is no doubt about it: the US Navy has a big problem with small and relatively cheap submarines. China in particular has a rapidly expanding sub fleet, while Russia continues to slowly revamp theirs. Meanwhile, Air Independent Propulsion (AIP) technology (read all about it here) has allowed foreign nations to field relatively inexpensive and extremely silent diesel submarines. This gives even bad actors that were once economically and technologically limited to fielding standard diesel submarines that need to surface regularly to recharge their batteries a near-nuclear submarine-like capability; these subs can stay submerged for weeks at a time and are very hard to detect and track. AIP diesel submarines are a 75% solution at 20% of the cost and are ideally suited for regional powers with anti-access ambitions.