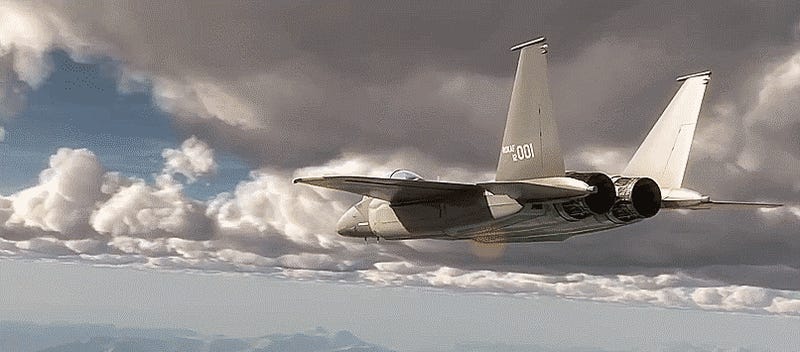 A report from Flightglobal.com states that Israel is requesting a batch of F-15s as part of a compensation program for the U.S. making a deal with Iran over its nuclear program. According to the report, not just any F-15 was requested, but the F-15SE Silent Eagle.
The F-15SE was Boeing's attempt to compete internationally with the F-35A Joint Strike Fighter, especially for major purchasing competitions like those recently held in Korea and Japan, both of which are F-15 users. These users ended up selecting the F-35, and Israel also opted for the F-35 even though they are among the most prevalent F-15 operators in the world.

The F-15SE concept included conforming internal weapons bays, V-shaped tails, radar baffles over its engine-fan faces, radar absorbent coatings, along with other enhancements used to lower the jet's radar signature, especially from the forward hemisphere. It also would feature many of the options found on the latest F-15 Strike Eagle derivatives today, including fly-by-wire controls, a wide-screen cockpit, updated electronic warfare and radar warning systems, an infrared search and track system (IRST) and the most powerful fighter-based AESA radar in the world.