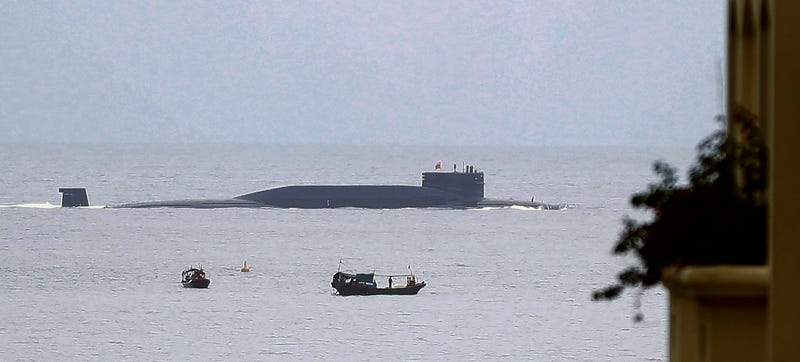 China is mulling a new law that would require submersive naval vehicles to travel above surface and report its movements to authorities and report their movements to government authorities. In other words, it's asking submarines not to act like submarines, which is hilarious coming from a habitual maritime law violator like China.

Here's an excerpt from the draft of the proposed rule changes, via Reuters:

Foreign submersibles, passing though (sic) territorial waters of the People's Republic of China, should travel on the surface, raise their national flag, and report to Chinese maritime management administrations," the news service cited the draft revision as saying, without giving details.
The draft makes no mention of the South China Sea, but that it is almost certainly the reason why Beijing is seeking these changes. Washington and Beijing spared briefly in December when the Chinese Navy seized a U.S. Navy drone that was actually nothing more than an ocean glider, as Foxtrot Alpha reported at the time; China eventually gave it back.
The comical part about this rule revision is that China is hardly a nation that respects maritime law. We have reported extensively on China's artificial island buildup in the disputed territory that the Philippines, Taiwan, Vietnam, Brunei, Malaysia, and Japan have also laid claim to. These smaller nations have also complained for decades that China has used its military might to bully its influence over the sea.