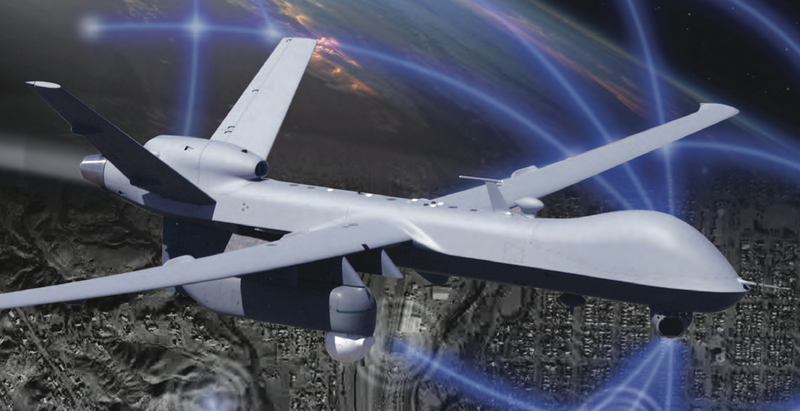 The omnipresent watching aircraft of dystopian science fiction has quietly become science fact. Meet Wide Area Aerial Surveillance, the all-seeing eye in the sky that will change our lives forever.
Breaking The 'Soda Straw' Handicap
Streaming video, just twenty years ago considered the holy grail of real-time aerial intelligence as seen in the clip from Patriot Games below, has become commonplace over the post 9/11 battlefield. This trend has been spurred by the proliferation of unmanned aircraft, most of which rely on streaming video to operate. Their sensors have also increased in fidelity rapidly, as has the communications technology that supports their operational use.
Tactical real-time streaming video probably hit its public crescendo with the SEAL's raid on Bin Laden's Abbottabad compound, where an RQ-170 Sentinel stealth drone provided real-time over-watch and streaming video that made its way all the way to the White House Situation Room.