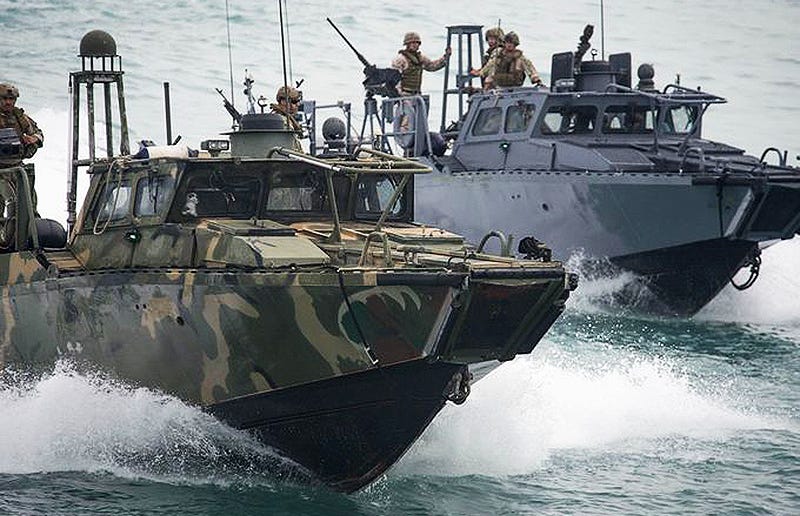 Details remain scarce, but news reports say Iran has detained two U.S. Navy small boats and 10 American sailors that were operating near Farsi Island in the Persian Gulf.
The boats were moving between Kuwait and Bahrain when the boats supposedly experienced mechanical problems and began drifing toward the Iranian-held island. As a result they were taken into custody by the Iranian Revolutionary Guard.
Apparently the U.S. has contacted the Iranians and they have stated that the sailors will be allowed to continue their journey "promptly."
The Navy says the boats were on training mission and we do not know the exact type of craft involved, although a variety of U.S. Navy small boats are used in Persian Gulf. These include the Small Unit Riverine Craft pictured below and Riverine Command Boats shown at the top of this post as well as others.
This comes shortly after Iran fired rockets near an American supercarrier transiting the Straits of Hormuz and just hours before the President's State of The Union Address as well as the final implementation of the Iran nuclear deal.