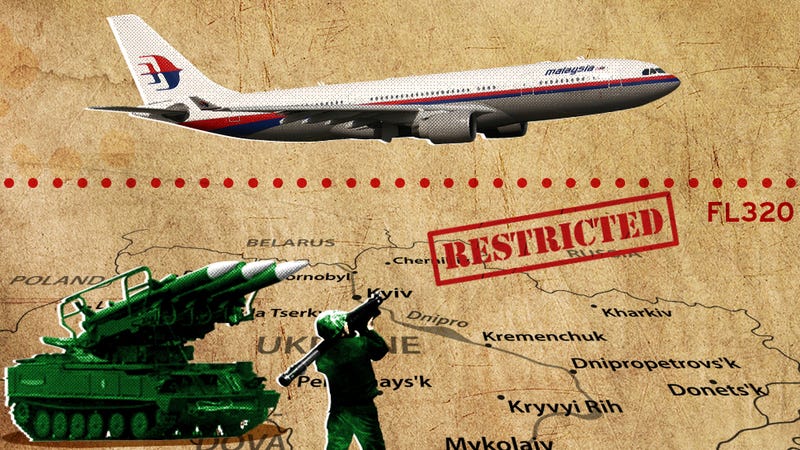 Many people are asking: What was an airliner doing flying over a war zone? This is a valid question considering that many aircraft have been shot down over Ukraine recently and it was known that pro-Russian forces had recently seized advanced SAMs. Technically, MH17 was flying where it was supposed to, which indicates a larger failure.
There was a notice to airman put out on July 17th stating that flights below FL320 (32,000 feet) were restricted over Eastern Ukraine. MH17 was flying at FL330 (33,000 feet) when the shoot-down occurred.
Was flying so close to a exclusion zone that had known anti-aircraft activity an unnecessary risk taken by the pilots or by their carrier? Possibly, but there are other carriers that have also operated over the same airspace regularly in the previous months, and yes, fuel savings is a major factor in route planning, as is weather.
The larger issue may be the failure of the intelligence system, U.S. or otherwise, to notify international aviation authorities in each country and/or region of the fact that longer-range SAMs were now under the control of pro-Russia separatists and their level training when it comes to operating them and their associated command and control apparatus was totally questionable.