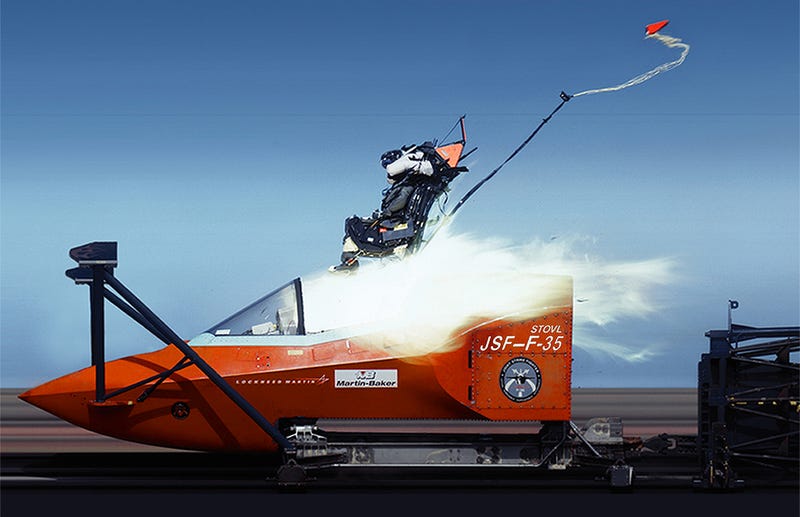 Recent tests have shown that a lightweight F-35 pilot could have his or her neck snapped during ejection from the fighter at certain speeds. These troubling new findings have brought some members in Congress to the end of their rope when it comes to the high-profile and highly problematic weapons program.

Defense News reports that the F-35's Martin Baker US16E ejection seat system can cause fatal neck trauma when pilots on the lighter end of the F-35's crew accommodation spectrum eject at slower speeds. These recent tests occured when the dummies were wearing the jet's third-generation helmet, which is heavier than the second-generation helmet, a factor that possibly aggravated the issue. During certain tests, the lighter-weight dummies' necks were literally snapped according to a Defense News source.

As of now, the Navy, Marines and Air Force have to restrict access to pilots only weighing more than 136 pounds. The original design requirements were set to safely accommodate pilots weighing from 103 pounds to 245 pounds. This all comes as the USMC has already declared the jet operational, although this is widely viewed as a farce among many defense experts and pundits.