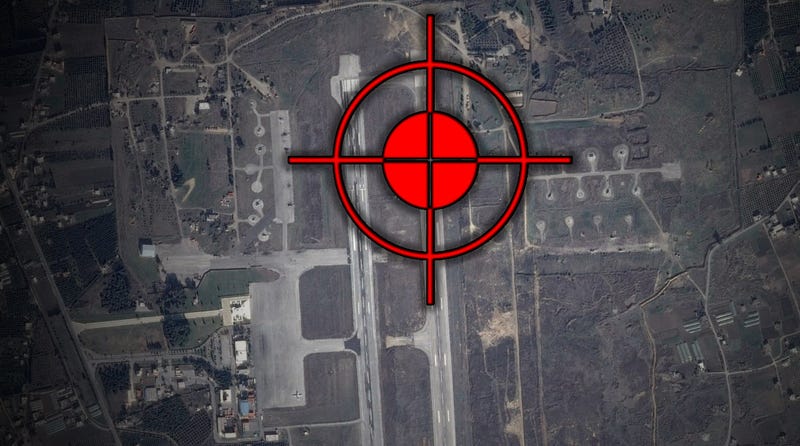 The Syrian puzzle has officially become more complicated. As reported on Friday, fighter jets have arrived at Russia's burgeoning airbase outpost south of the western port city of Latakia in Syria. New satellite images unveil exactly what type of fighters Russia has deployed: four advanced Su-30SM Flankers.
The Su-30SM is an advanced multi-role Su-27 Flanker variant loosely equivalent to an F/A-18F or F-15E. The aircraft includes forward canards and three-dimensional thrust vectoring, making it extremely maneuverable for its size. It is considered one of the most advanced aircraft in Russia's inventory with updated avionics and a wide array of weapons at its disposal. Sixty of the jets are planned to be delivered to Russian forces by next year.

The fighters are a big boost to Russia's growing arsenal in Syria, which includes tanks, APCs, artillery and a handful of attack and transport helicopters.
Strangely enough, the arrival of the Su-30SM jets have pushed the U.S. and Russia militaries to open up high-level communications, something that has been on hold for over a year and was a symbol of how chilly things had become between the two governments.