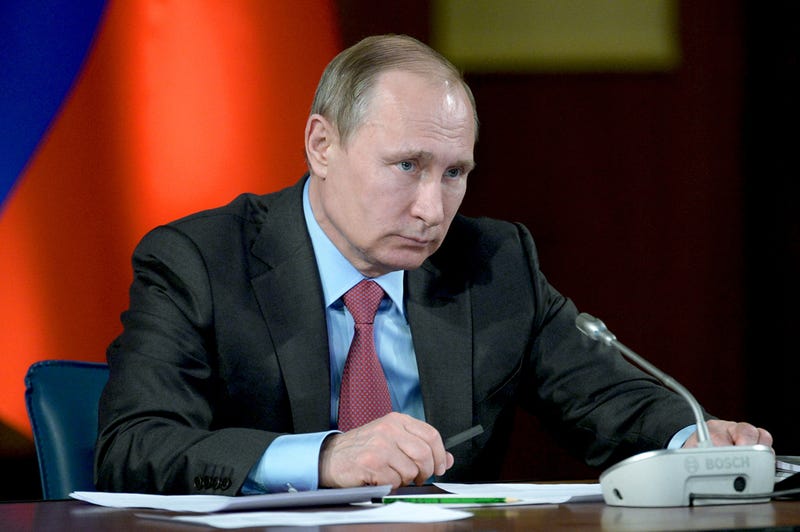 In what seems at face value as a stunning turn of events, Russian President Vladimir Putin has ordered the withdrawal of Russian military forces from Syria. The move comes after just a scant couple of weeks of calm, as the ceasefire between Syrian rebels and Assad's Russian backed forces has been enacted.

President Putin elaborated on the decisive move today, saying that the Russian military largely completed its task during a meeting with his military commanders:
"I think that the task that was assigned to the Ministry of Defense and the armed forces as a whole has achieved its goal, and so I order the defense minister to start tomorrow withdrawing the main part of our military factions from the Syrian Arab Republic."
There have been small hints at a possible scaling down of Russia's involvement in the Syrian conflict, with reports from Russian media stating that the Kremlin is "satisfied" with the ceasefire situation. Still, that is a long way from announcing a pull-out of most of Russia's forward-deployed firepower.
The seat of Russia's military might in Syria is located at an air base south of the port city of Latakia. The airfield has been almost totally remodeled over the last eight months, and features everything from new helicopter pads, barracks, and even Russia's most advanced surface to air missile system, among a host of other improvements.