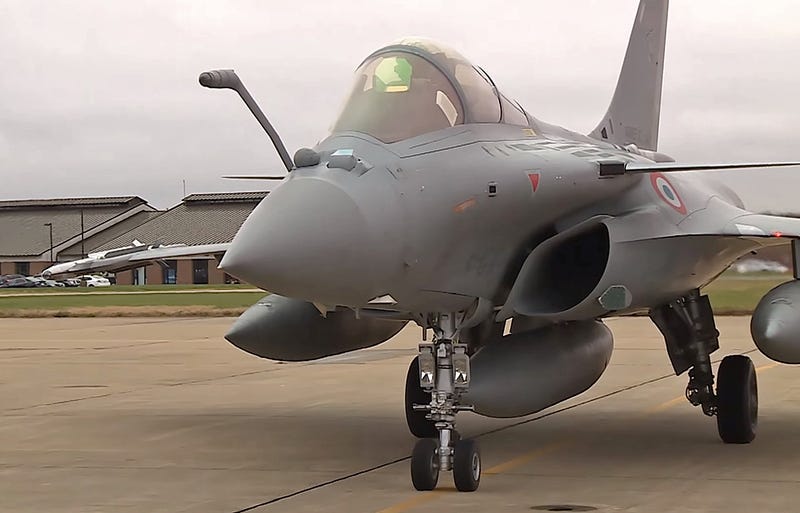 The French Air Force and Royal Air Force have sent their finest equipment and crews to Langley AFB in Virginia to take part in an inaugural exercise, dubbed simply "Trilateral Exercise," alongside the 1st Fighter Wing's F-22 Raptors. This international air combat force will focus on integrated training for taking on enemies while operating in anti-access and area denial environments.
Six Rafales, eight Typhoons, along with two KC-135FR Stratotankers and two KC-30 Voyagers, made the trip across the Atlantic for the exercise that will last from Dec 2nd to the 18th. Playing the bad guys will be American F-15E Strike Eagles from Seymour Johnson AFB, as well as Langley's own jammer-toting T-38 Talon force that the F-22s are constantly training against. USAF E-3 Airborne Warning And Control Systems (AWACS) will also be part of the integrated training scenarios.
Surely there will also be a wide array of advanced radar threats to deal with, and the Navy could very well play a role, acting as enemy picket ships, although these details remain undisclosed. US, French and UK tankers will provide tanker support for the exercise.