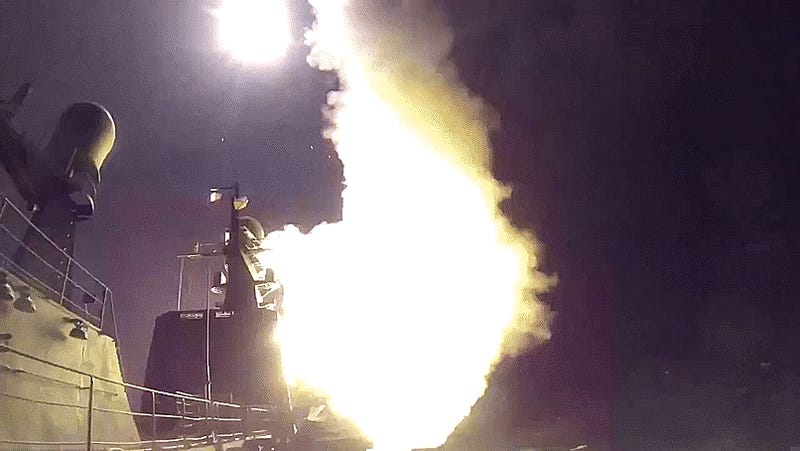 Russia has upped the ante once again in Syria over the last 24 hours, launching cruise missiles from the Caspian Sea at targets in Syria. Meanwhile, information has come to light about a series of intercepts made on U.S. Predator and Reaper drones by Russian fighters operating all over the war-torn country.

Russia's shadowing and intercepting of U.S. drones operating over Syria first appeared as a fluke to U.S. officials, but as they continued to happen it became clear that Russia was actively searching for the defenseless unmanned surveillance aircraft. These intercepts have supposedly occurred over ISIS's stronghold in Raqqa, the embattled northwest city of Aleppo, and near the Syrian-Turkish border, around Kobani.

U.S. officials speaking to Fox News stated that the aircraft "flew very close, but did not impede the drone flight." Whether this tactic is born out of curiosity or used for intimidation purposes remains unclear, although intercepting a U.S. drone is far safer than attempting to do execute such a maneuver with U.S. or coalition armed fighter aircraft. As such it seems like Russia is carefully choosing its aerial targets to investigate, at least for now. Still, that does not mean that the situation is not being being unilaterally helped by coalition forces that are willingly de-conflicting their flight paths from those of Russian aircraft.

The skill of Russian tactical aircraft crews has been far less than stellar over their first week of combat operations. Multiple incursions into Turkish airspace have occurred and at least one Assad-aligned aircraft, a MiG-29, acted in a very friendly way towards Turkish F-16s patrolling on their side of their shared border with Syria.