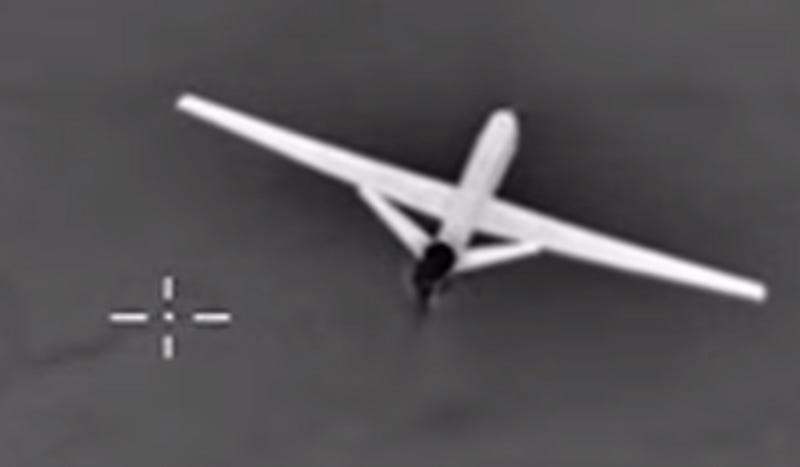 Russia's Ministry of Defense social media channels have been busy as ever, but today they seem to have a peculiar focus on coalition drone traffic over Syria. The Russians say there's more of it than ever, but one general is complaining they're not getting their fair share of information from other countries battling the Islamic State.
The ministry not only released this video of their drone filming what appears to be a MQ-9 Reaper, likely belonging to the U.S. or the UK, but also stated that there can be up to 50 unmanned aircraft flying over the country at any given time—often clustered along the Turkish-Syrian border.
Along with the video and the tweet above, ministry officials also said coalition unmanned aircraft traffic has tripled.
It is not clear if they are complaining about this or otherwise, but what is clear is that it alludes to increasingly crowded airspace over Syria. It seems to signify a push for increased information, surveillance and reconnaissance (ISR) capabilities in regards to the Islamic States operations.
These new observations seem to coincide with Russia's recent and highly-publicized expansion of its sensors and counter-air defensive systems at its base south of Latakia in Syria. Namely this includes the arrival of the long-range S-400 Triumph air defense system. It could be that Russia is just "seeing" a lot more of the battlespace than they previously were. As such, the findings above may be at least partially the result of this increased aerial surveillance fidelity and range.