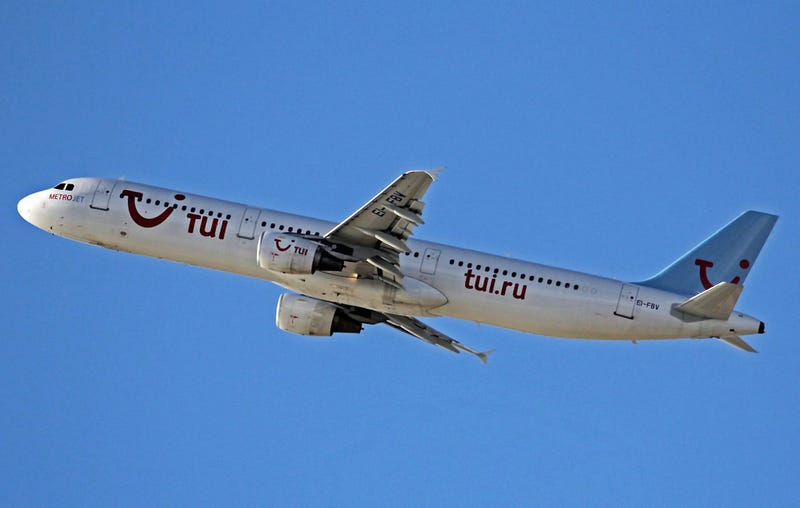 Kogalymavia Flight 9268, belonging to a Russian airline known as Metrojet, was an Airbus A321 beginning its route from Sharm el-Sheikh, Egypt to St. Petersburg, Russia when it went missing just 23 minutes after departure. The aircraft was flying at 31,000 feet. The weather in the area was clear at the time.
Egyptian military personnel have located the crash site. There were 224 people on board the jet when it went down, apparently all of them were Russian. There are no survivors.

The area where the jet came down, which is on the northern part of the Sinai Peninsula, is well known for extremist activities, with a prevalence of groups related to ISIS. This could complicate search-and-rescue efforts and an investigation. These groups are not publicly known to have any anti-aircraft weaponry that can reach 31,000 feet.
Some news outlets are reporting that the pilot made a call for an immediate landing at the nearest airfield shortly before not responding to controllers, but this remains uncorroborated.

We will be updating this page as more information becomes available.

Update 6:58AM PST- Russian Embassy in Cairo is confirming all on board were killed. USToday says the aircraft broke into two large pieces after crashing into a mountainous area of the Sinai Peninsula