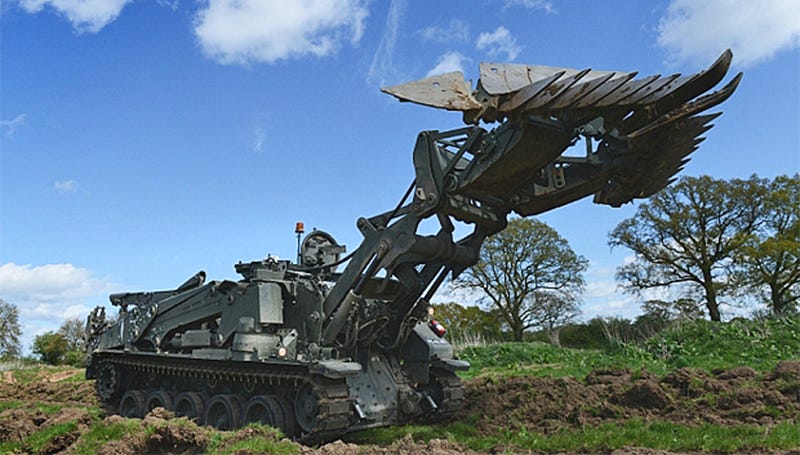 British Army and Royal Marine engineers had relied on FV180 Combat Engineering Tractor for four decades prior to 2013, but that began to change just a few years ago. BAe Systems' ridiculously versatile, and rapidly transportable combat engineering vehicle named the Terrier has taken over the role, and it's not just a combat-engineering vehicle—it's also a transformer.

The 32-ton Terrier can dig ditches, drill holes, excavate defensive positions, clear obstacles such as boulders, structures, bridges, cars and logs, and haul all types of building materials. It has a long menu of attachments to make all this happen, including trailers, pincers, rock hammers, hoists, shovels, augers and buckets. It even has a ripper tool that makes roadways and runways unusable by the enemy. A medium machine gun can also be installed for self defense.
For mine clearing, which is possibly Terrier's most important job, it can use its wicked looking extended-length plow that can destroy mines and buried improvised explosive devices while traveling at around tens miles per hour. Alternatively, Terrier also packs the UK's version of a rocket-assisted mine clearing line-charge called Python.