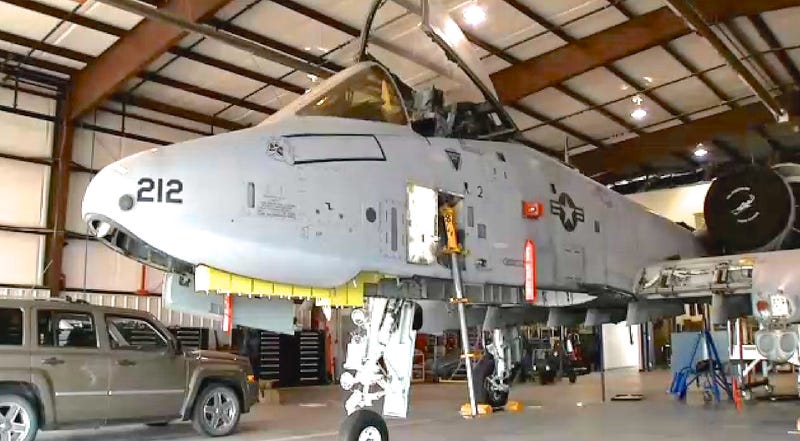 Soon, there will be more to the A-10's original "Thunderbolt" moniker than just a name. Everyone's favorite down and dirty chariot of destruction is going geek and soon will be receiving thunderbolts instead of throwing them. A single surplus Warthog is currently undergoing transformation into the ultimate storm chasing vehicle.
Check out OKCFox's news story on the storm chasing A-10 by clicking here.
A couple of years ago it was announced that the The National Science Foundation was working to get a retired A-10 bailed to them by the USAF for storm chasing tasks. The A-10 is a logical choice for this mission for multiple reasons. Along with the S-3 Viking, the A-10 uses robust, fuel-efficient, reliable and easily maintainable motors (TF-34 for the S-3 and A-10, CF-34 in the civilian world for the CRJ etc). Additionally, the Warthog's airframe is legendarily tough, which will be key fir surviving flying through hail and lightning. It can loiter for long periods of time and it has big wings with lots of stores pylons and a generous internal volume, especially with out its Avenger cannon, for experiments and computer systems. Finally, it is a relatively simple aircraft to maintain, plus it's free!