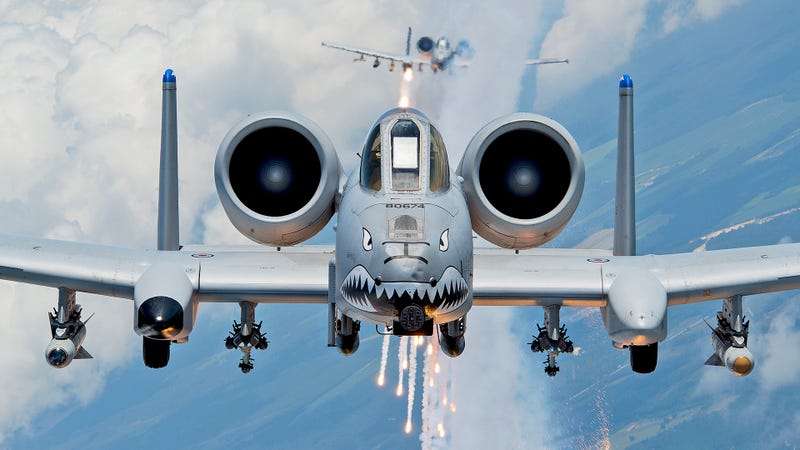 After years of infighting, the U.S. Air Force finally gave in and spared the A-10 Warthog from the slaughterhouse. The alarming part is that it took a new war and a looming Cold War for the jet's masters to acquiesce, and they still plan on to begin killing the respected attack aircraft far before most realize.
Even worse, the A-10's slated replacement is the very aircraft that the USAF artificially pitted it against in the first place, the F-35A—a jet that has no chance of carrying out the same unique mission set that the A-10 does today.
The A-10 is as famous for its ability to save friendly troops under fire and eviscerating enemy targets as it is for its brutish looks. The Warthog, which is neither fast nor sexy, has long been the target of the USAF for elimination, but seemingly every decade since its introduction into service in the mid 1970s, the A-10 survived the flying branch's assassination attempts on it.
Yet few thought that after absolutely dominating the skies over Iraq and Afghanistan, this renowned guardian angel of troops on the ground would be once again thrown on the chopping block.

The A-10 Is Spared, But Not For Long
Bogus arguments, questionable cost savings predictions, skewed metrics, muzzle orders by superior officers, even embargoed videos showing the A-10 in action were all facets of the USAF's latest hit job on its own airplane that it historically loves to hate.