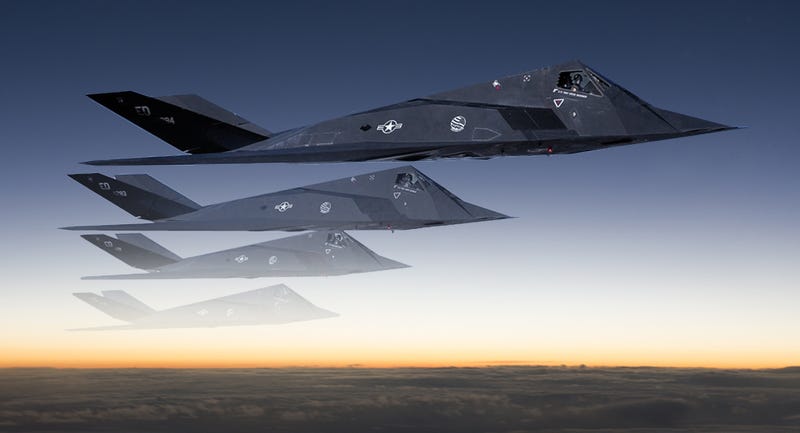 With technology that had never been seen before, the U.S. Air Force went to amazing lengths to keep the stealth F-117 Nighthawk program under tight wraps during the 1980s. As the program matured into an operational force, deploying F-117s in small numbers became a real possibility. But maintaining the aircraft's veil of secrecy while doing so was uncharted territory. Enter the "Klingon Cloaking Device," a ruse that would help prove such deployments could work.
The F-117 program, code named Senior Trend, resulted in the world's first operational stealth aircraft, but it would be almost a decade until the aircraft's existence was publicly acknowledged.
During that time, the F-117 force only flew only at night out of its home at the very remote Tonopah Test Range Airport. Only those who absolutely had to know were read into the top secret program, and once indoctrinated, even sharing any details about your job with your spouse became absolutely prohibited.
Read all about the F-117's secret like at Tonopah Test Range Airport here: