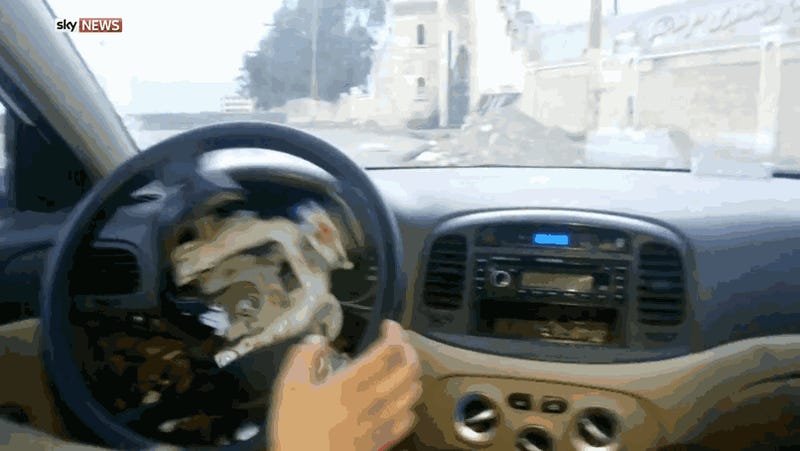 Suicide bombings are a favorite tactic of choice for terrorists the world over. Hamas, the Tamil Tigers, and the Taliban have all used them. The Islamic State has committed plenty of suicide attacks, too, but suicide attacks have an inherent problem – eventually you run out of people willing to commit suicide just to murder others. So the Islamic State has come up with a solution to that.
Britain's Sky News managed to obtain a hard drive full of IS training videos. Unlike the terrorist group's propaganda videos, these ones aren't full of depraved violence, but rather are supposed to educate fighters on how to commit more depraved violence. In one instance, the video shows the technical development gone into creating a remote-control explosive vehicle.
Obviously, the Islamic State aren't exactly geniuses, so it's not like they invented the remote control car. Remote control car and truck bombs have been around for years. Google they ain't either – anyone who tells you that this setup is "autonomous" isn't being truthful. It still needs someone controlling it, they're just not in the vehicle itself.