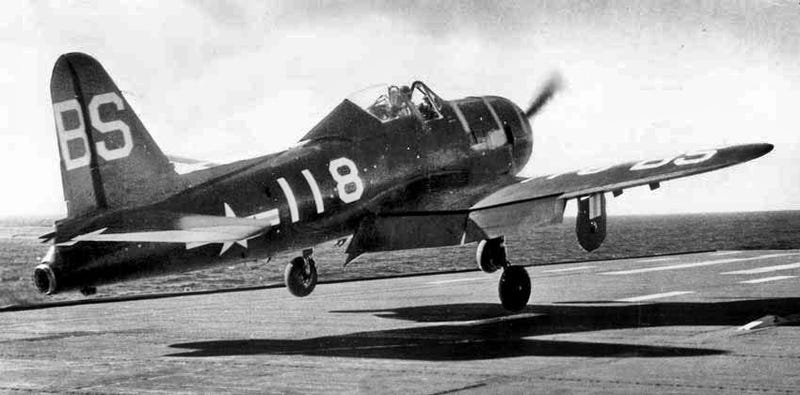 It was the height of WWII, aerospace technology was developing at an incredible rate. The jet engine was a fragile new technology, but it sure seemed like the future of combat aviation. Who would be first to field a jet fighter to Navy? Enter the engineers from Ryan Aeronautical and their FR-1 'Fireball' composite piston-jet fighter.
Even though jets were seen as a game changing, and possibly war winning technology, by the early 1940s they were horribly sluggish when it comes to throttle changes, had relatively poor reliability and lacked thrust. With this in mind, the Navy was interested in trying to advance the best piston engineered technology at the time by augmenting it with a jet engine.
After soliciting concepts from industry, the US Navy selected Ryan Aeronautic's design, even though Ryan had next to no experience building a carrier-borne fighter and was known for their trainer and sport aircraft, and "The Spirit Of St. Louis" above all else. None-the-less, under the purview of Admiral John McCain (yes Senator John McCain's father), two XFR-1s were ordered in early 1943, with another 'sight unseen' contract for 100 of the mixed powered aircraft placed by the end of that same year.
The XFR-1 had similar mass and dimensions as the Navy's F6F Hellcat, and was powered by a General Electric J-31 turbojet fed by air inlets placed on the leading edge of the inner part of each wing. The 'first generation' jet engine put out about 1,600lbs of thrust at sea level, and pretty fuel thirsty. The aircraft's piston powerplant was a dependable Wright R-1820 'Cyclone' radial engine which put out a around 1,400hp.