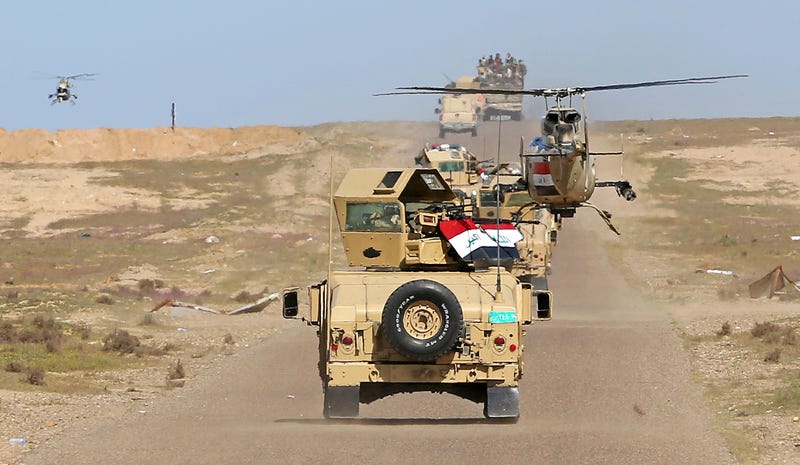 Twenty-two months ago, ISIS seized Mosul, Iraq's second largest city, during a blitzkrieg across the region. The militants have held it ever since. At last, an offensive to retake the city has begun. The stakes could not be higher; the operation will biggest test yet for Iraqi forces and Barack Obama's counter-ISIS strategy, and victory will not come easy.
The Iraqi Army, which is backed by U.S.-led coalition intelligence, advisers and fire support, made its first moves to capture villages south of Mosul in an attempt to begin to block off enemy access and to fortify supply routes heading north towards the sprawling city. These first moves are essential in preparing for an actual assault into the city itself, which is still likely many months away.
Like Foxtrot Alpha explained, the operation was launched from what is emerging as the region's premier coaliton forward operating and command and control base in the village of Makhmour. This site is known as the Nineveh Operations Center and is known to include a Marine artillery fire base nearby.