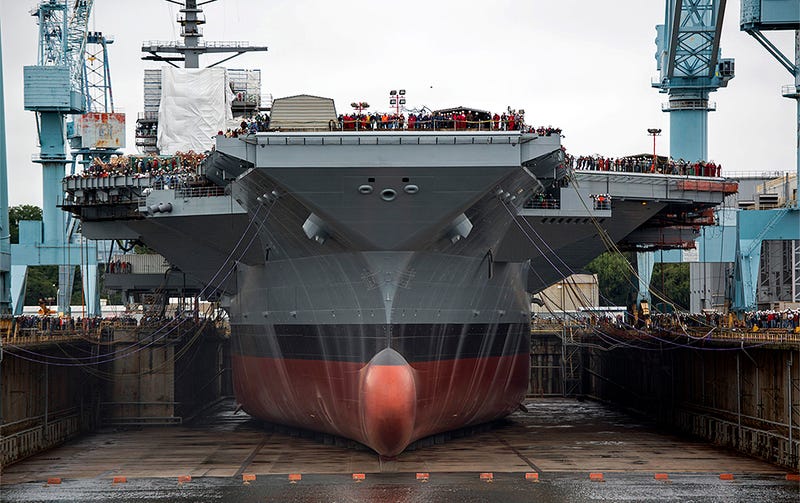 Concurrency isn't coming. It's already here. And what was once an incredibly naive high-hopes buzzword and procurement concept has now become a slur in many defense crowds. Now, after nearly downing the F-35, and causing chaos in many other defense programs, it's trying to sink America's newest aircraft carrier, the USS Gerald R. Ford.
The Concurrency Myth
"Concurrency" is a term in Pentagon parlance that means putting something into production while it's still in testing, or not even tested really at all. The fruition of this crazy concept is the cumulative result of one of the best sales jobs of all time by defense contractors, an over-eager Department of Defense leadership and a low-information, special-interest obsessed Congress. It has nearly shattered the F-35 Joint Strike Fighter program and now this cancer has migrated to an even more volatile place, aboard America's $17B next generation supercarrier, the USS Gerald R. Ford.