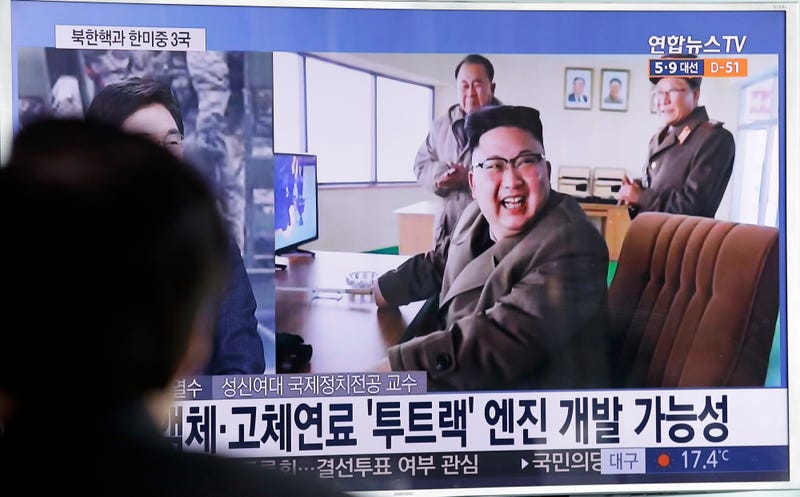 Despite more tough talk from the U.S. and allies, North Korea seems dead set on more missile tests and its sixth underground nuclear test very soon, the latest among several in recent months. Problem is, the U.S. will have to talk with Pyongyang, no matter how crazy the White House thinks Kim Jong-un is. What other options are there?
Certainly not a military strike. No one wants that. Not China, which has long feared a refugee crisis flooding its borders if North Korea's leadership collapses. And certainly not South Korea, which would suffer the most during any conflict between the North and the U.S.
Former U.S. Ambassador to South Korea Christopher Hill said in a radio interview on Sunday that there are no good military options, according to The Hill:
"There is no question North Korea's threat is growing, but they've been a threat for some 20 years," he said. "In the last few years, North Korea's threat has really grown ... now we are seeing them modernize their missile arsenal such that it's quite likely in the near future ... North Korea will have a deliverable nuclear weapon. And then the question is, what are we all going to do about that?"
Secretary of State Rex Tillerson's hawkish rhetoric of pre-emptive action against Pyongyang actions certainly isn't the answer. Such a bold move will only embolden its leadership to respond with more missile tests—troubled as they often are. Or worse, an attack against South Korea. And no one wants an armed conflict, if it can be avoided.