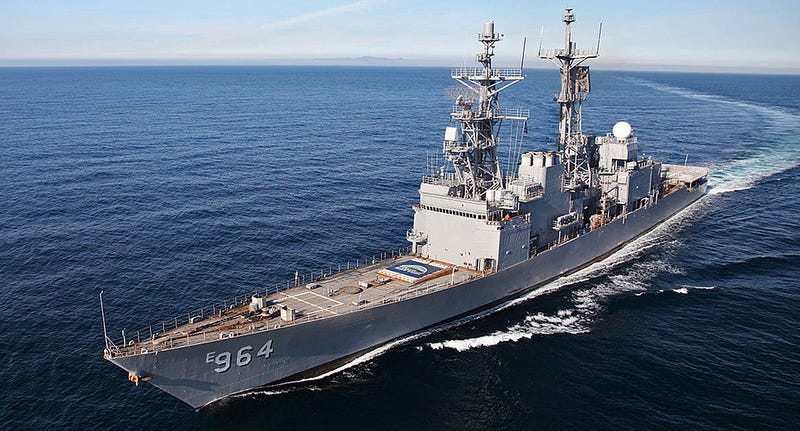 What does the Navy do when it needs to know for sure that a new weapon system or electronic countermeasure works, not just under stringent lab-like settings or at a land based range, but in its intended operating environment? They put it to sea on a giant remote controlled Destroyer and throw live missiles at it.
The USS Paul F. Foster (DD-964) is a Spruance Class Destroyer that was originally commissioned in 1976 and served till its decommissioning in 2003, between which it took part in multiple conflicts around the globe. Among many historical acts, the Foster was the first ship to fire Tomahawk missiles during Operation Desert Storm.
Today, this 529-foot-long, 8,000-ton-displacement steel beast has been given a second, albeit more precarious life as the Navy's Self Defense Test Ship. Since 2005, the re-designated Paul F. Foster (EDD-964) optionally manned full-scale test ship has been on the near-receiving end of all types of attacks and has been the Navy's one stop shop for testing everything from laser defense systems to alternative fuels.