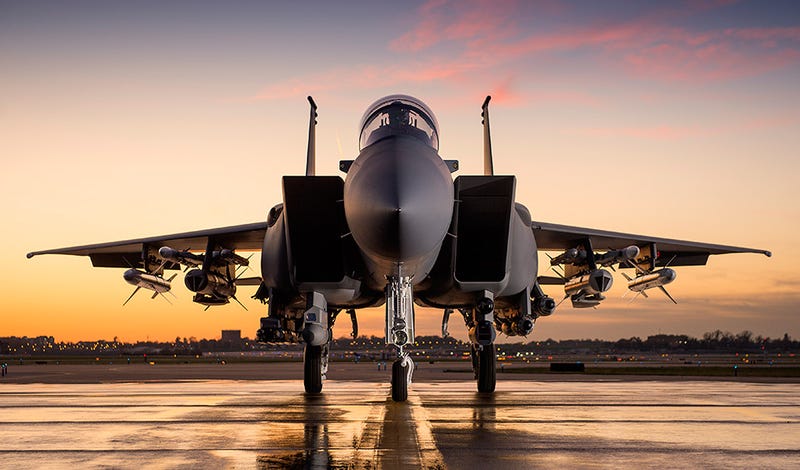 The F-15SA is the most advanced production F-15 Eagle ever built. Saudi Arabia ordered 84 new build F-15SAs and close to 70 kits to upgrade their existing F-15S fleet to the SA configuration. Just one part of this upgrade is the activation of Eagle's outboard wing stores stations, which will expand the jet's already heavy combat punch.
Update: Boeing reached out to tell us they're marketing the F-15SA configuration for export to other potential users as the "F-15 Advanced."
A Saudi Arabian F-15S sits on the main ramp at Nellis AFB during Red Flag
The F-15SA is an incredibly capable machine, featuring some key changes from its progenitor, the F-15E Strike Eagle. These include a full fly-by-wire flight control system, APG-63V3 Active Electronically Scanned Array (AESA) radar, digital electronic warfare and radar warning suite, missile launch detection system, updated flat-panel display cockpits with helmet mounted displays in both cockpits and an infrared search and track system, known as "Tiger Eyes," built into the left intake targeting pod pylon. The F-15SA also features F-110- GE-129 engines, capable of putting out almost 30,000 pounds of thrust each.