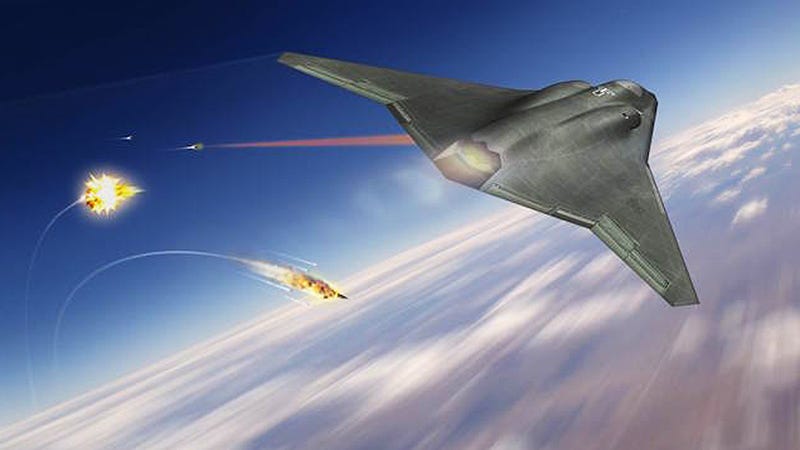 Even as the Pentagon is struggling to figure out a way to afford and field its fifth-generation fighter of choice, the F-35 Joint Strike Fighter, the Navy and the U.S. Air Force—along with industry—are looking at what comes next. This sixth-generation fighter initiative is loosely known as the "F-X program" for the USAF and the "FA-XX" for the Navy.
The F-X program looks to to finally replace the F-15 Eagle, as well as the F-22 Raptor, and the FA-XX program aims to replace the F/A-18E/F Super Hornet. This new aircraft will be as much about reusable weaponry (lasers) as it is about expendable weaponry. Development of solid-state airborne laser capability is already well underway in the white world, and has most likely experienced other application gains in the black world.
The idea is that combat aircraft can use solid-state laser systems defensively, creating a sanitized sphere of safety around the aircraft, shooting down or critically damaging incoming missiles and approaching aircraft with their laser turrets. They can also use such a system offensively, leveraging their stealth capabilities to sneak up on enemy aircraft and striking with speed-of-light accuracy.
Even attacking targets on the ground, such as individual people, with pinpoint precision, or shooting down ballistic missiles and other targets traditionally relegated to larger and much more complex ground or sea-based weapon systems, are possibilities.