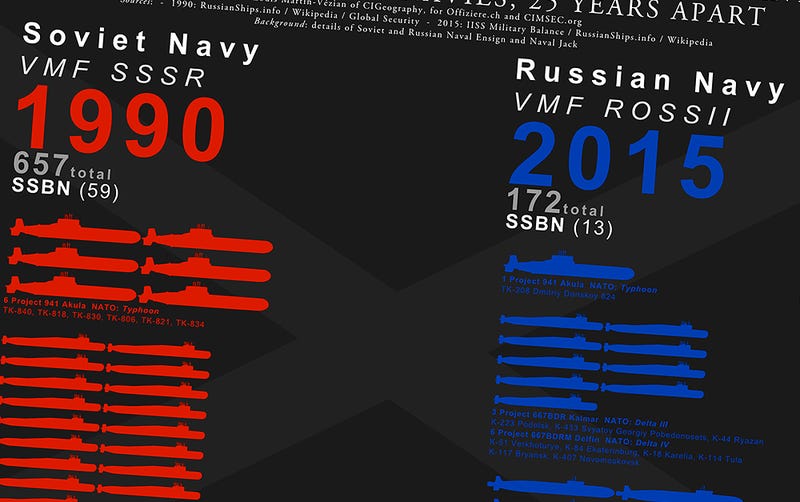 When it comes to news, anything related to the Russian military is hot right now—there are even many headlines claiming how the U.S. should fear the Russian Navy. These pieces often take "brochure" capabilities as fact without looking at the bigger picture. This infographic gives us an idea of just how tiny the Russian Navy is compared to the end of the Cold War. Modernization is underway, but at a slow pace.
You can see the whole graphic in high resolution here. And to see many other awesome info graphics we have posted before, click here.
As you can see, even 25 years after fall of the Soviet Union, Russia's current Navy is a fraction of the size of predecessor. Many of the same ships that served decades ago—some of which were not necessarily new then—continue to serve today.