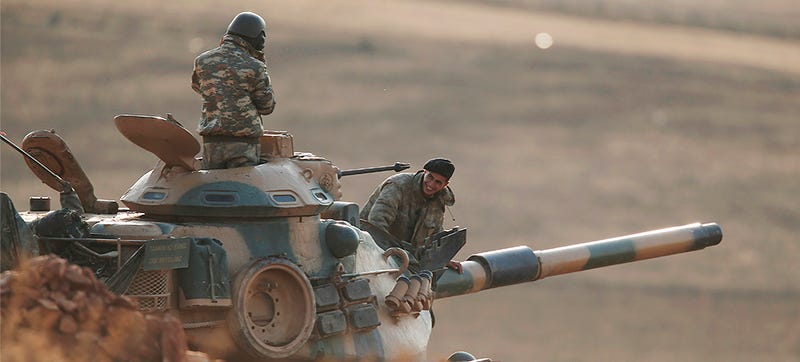 Late last week, hundreds of Turkish troops and about 20 tanks made their way across the Iraqi border, and south to the town of Bashiqa, located just a dozen or so miles northeast of ISIS-held Mosul. The Iraqi government was caught seemingly totally off guard by this move. As a result the Iraqis have demanded Turkey pull their forces out within 48 hours or they will take their case to the United Nations.
Khaled al-Obeidi, Iraq's defense minister, made it very clear that Turkey's sudden escalation into the ground conflict in Iraq was not invited, planned, nor even announced. He's quoted in RT.com thusly:
"No matter the size of the force entering Iraq, it is rejected. It was possible to undertake this sort of prior coordination without creating circumstances which contributed to a crisis between the two countries."
Turkey claims the base near Bashiqa was set up at the request of Mosul's governor and in coordination with the Iraqi Ministry of Defense. They also say it has been operational for years. Some sources state that a small group of Turkish military instructors at the site have been training a group of "Hashid Watani," also known as the National Mobilization Force, which is made up Sunni ex-police and soldiers. Other sources state that the site is being used to train Kurdish fighters.
Turkey has ongoing relations with Iraqi Kurds and their "Peshmerga" militia, which are based primarily out of nearby Erbil, in northern Iraq. Kurdish PKK in Syria and parts of northwestern Iraq are viewed as terrorists by Turkey and are bitter enemies of the Turkish state. This is the same Kurdish faction that Turkey has been actively bombing in Syria and Iraq after entering the air war against ISIS.