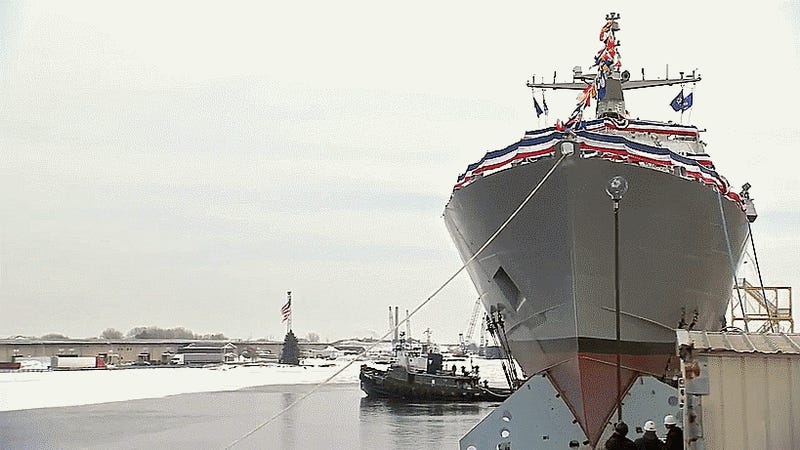 Ships launches are sometimes wild affairs, and depending on the method used, making a big splash can be part of the drill. The Freedom Class of Littoral Combat Ships do just that, being slid off the pier where they were built sideways. On Jan. 30, the soon-to-be USS Sioux City was the sixth LCS to take this grand plunge.
The Freedom Class, for which Lockheed Martin is the general contractor, are built at Fincantieri Marinette Shipyards in Marinette, Wisconsin. The sci-fi-looking Independence Class is built by Austral in Mobile, Alabama.
Most probably find it odd that the Navy is buying two classes of ships to do the same missions (although the fact that either can't do many of those missions is a whole other topic) while the Pentagon has been pushing one-size fits all solutions like the F-35. With shipbuilding being such a politically charged and pork-laden topic, the two designs have slid by for years as the LCS concept continued struggling to find an identity.