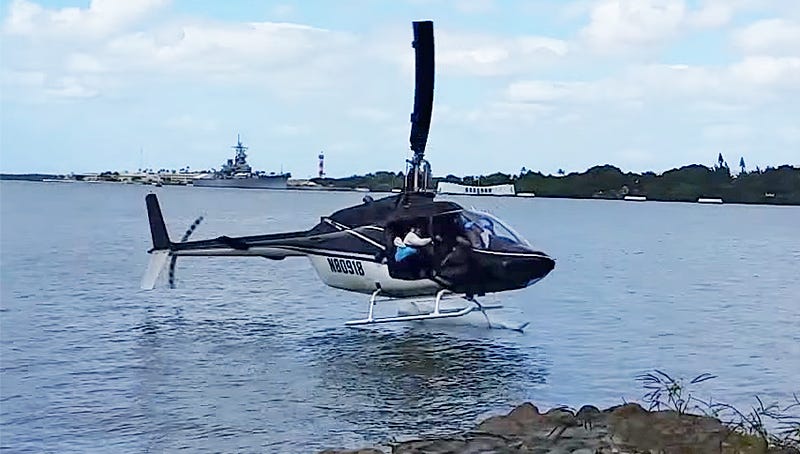 When things go wrong in a helicopter, they often go wrong very fast. Today we have yet another unsettling example of this. The horrific video below shows a 1979 Bell Jet Ranger plummeting into shallow water near the USS Arizona memorial in Pearl Harbor.

Thankfully, all five people onboard the helicopter survived, although one passenger has serious injuries and is in critical condition. Once the helicopter's rotors stopped turning, bystanders jumped in the water to pull the passengers out of the stricken Jet Ranger that had tipped over after crash-landing.
The helo was reportedly owned by tour operator Genesis Aviation and the FAA and NTSB are investigating what exactly caused the crash.
Maybe some of our helicopter pilot readers would like to chime in with their evaluation of what we are seeing in the video.
Contact the author at Tyler@jalopnik.com.