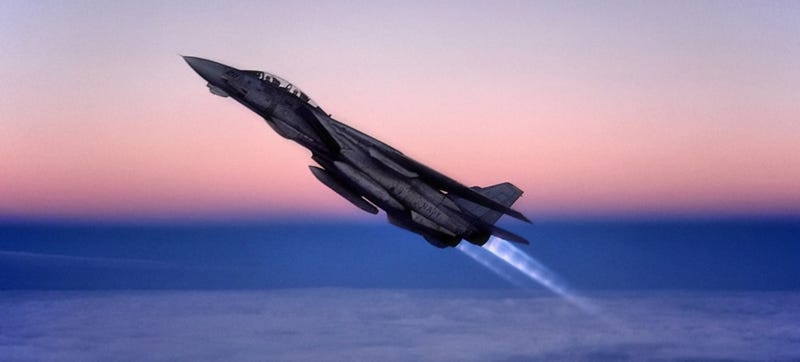 Tom Cruise's Maverick in Top Gun was a fictional character, but the school he described and the people he represented were anything but. Celebrate part of this Veteran's Day by reading Topgun instructor Dave "Bio" Barenek's telling of what it was like to be the real deal.
Primarily touted as a behind the scenes look at the making of the 80s smash hit Top Gun from a real Topgun instructor's point of view, Topgun Days is in reality so much more than that.
In retrospect, Barenek really hit the timing perfect with his Naval Flight Officer career. Entering the fleet in the early '80s — a time when the Reagan Administration was pumping big bucks into the DoD and Tomcats were still the new super-fighter to beat. Also, Top Gun was still about a half decade away from being made, a movie that immortalized not just the F-14 Tomcat, but Topgun and Naval fighter aviation in general.
He was also a lieutenant Radar Intercept Officer (RIO) and a Topgun Instructor years before the Tailhook scandal would change the cultural fabric of naval aviation for ever.
Simply put, it was very good time to be living out one's days in the cockpit of an F-5F with 'Topgun' painted on its spine, and in ready rooms of Tomcat squadrons tasked with keeping the Soviet anti-ship hordes at bay.
Topgun Days walks you through first hand what it was like to be a 'nugget' Naval Flight Officer during this colorful time in America's history, and as you progress through Bio's stories and recollections you become ever more tightly strapped into the Tomcat's rear Martin Baker ejection seat. Even stories of 'mundane' training scenarios and the slow process of mastering the Tomcat's herculean AWG-9 pulse doppler radar results in many pages being turned in a single sitting. Amazingly, the author pulls all this off without getting too mired down in technical minutia and the book is readable to pretty much anyone who picks it up.
You can read the author of Topgun Days account of a chance encounter with an SR-71 Blackbird in this previous Foxtrot Alpha feature.